Media
Follow the Recovery Friendly Workplace Initiative on Facebook and Twitter to stay up-to-date on newly designated businesses, news highlights, and a range of useful resources. 
Announcements
Congratulations to the following workplaces for receiving Recovery Friendly Workplace (RFW) designation certificates from the Office of Governor Sununu: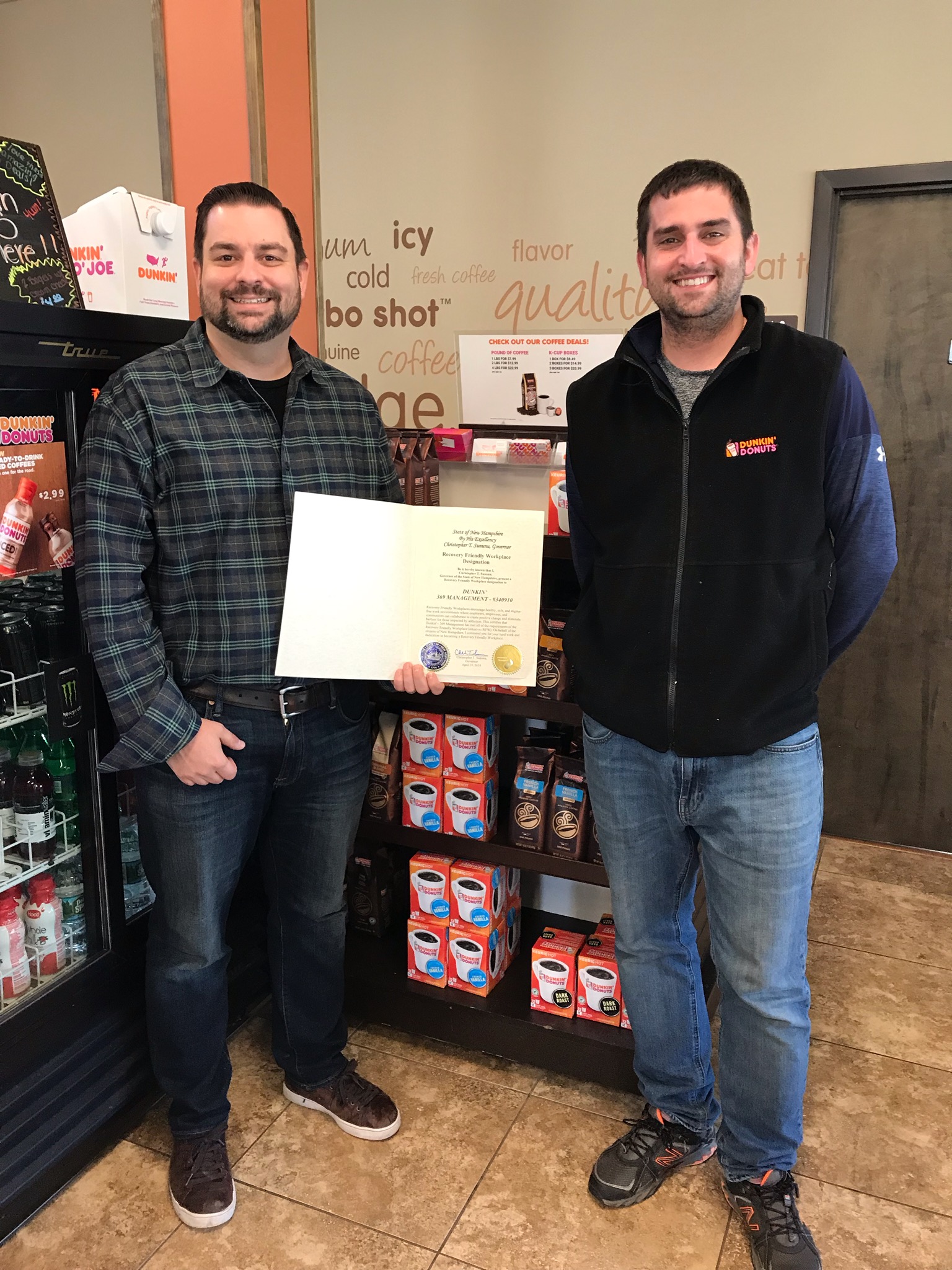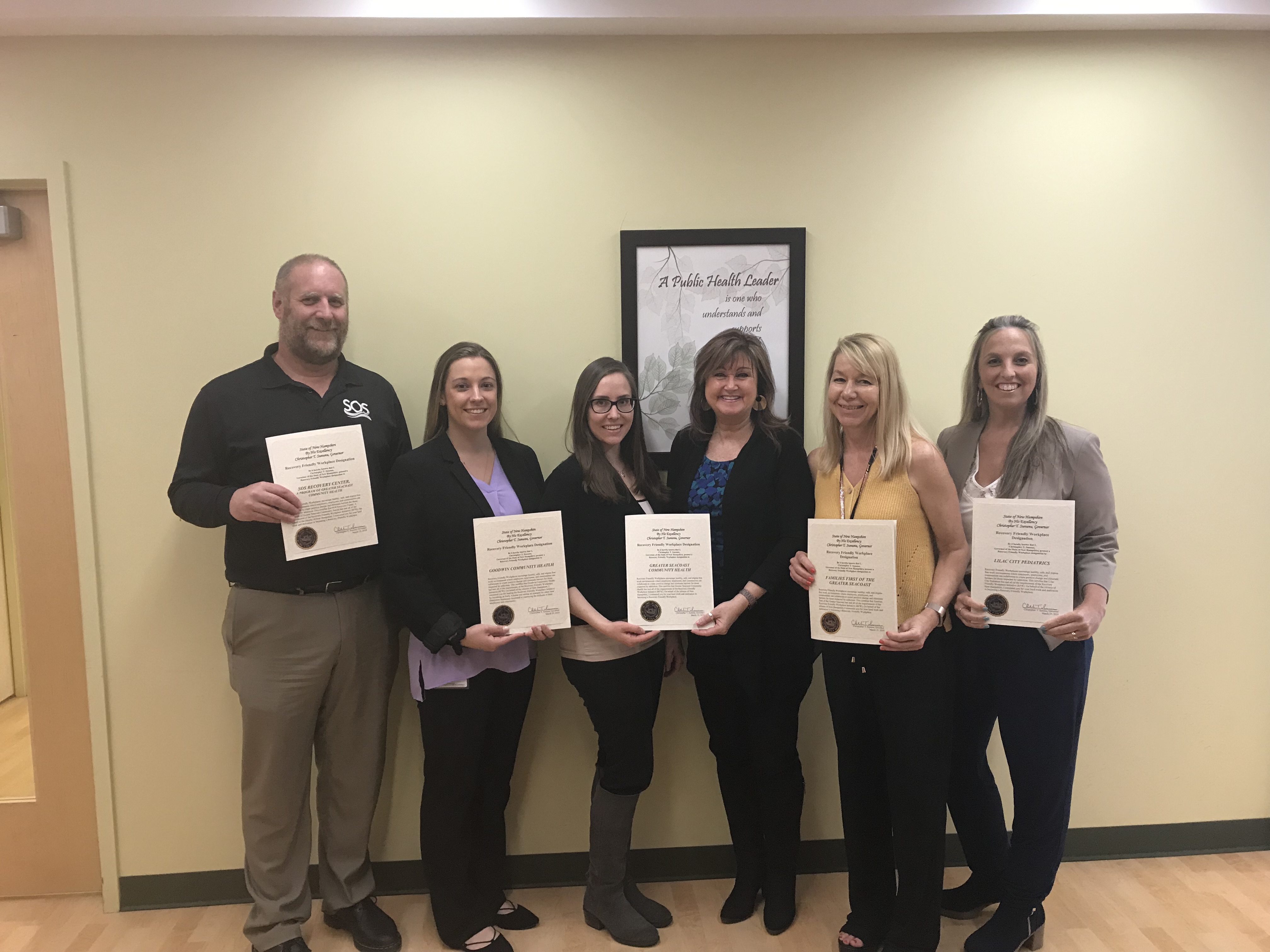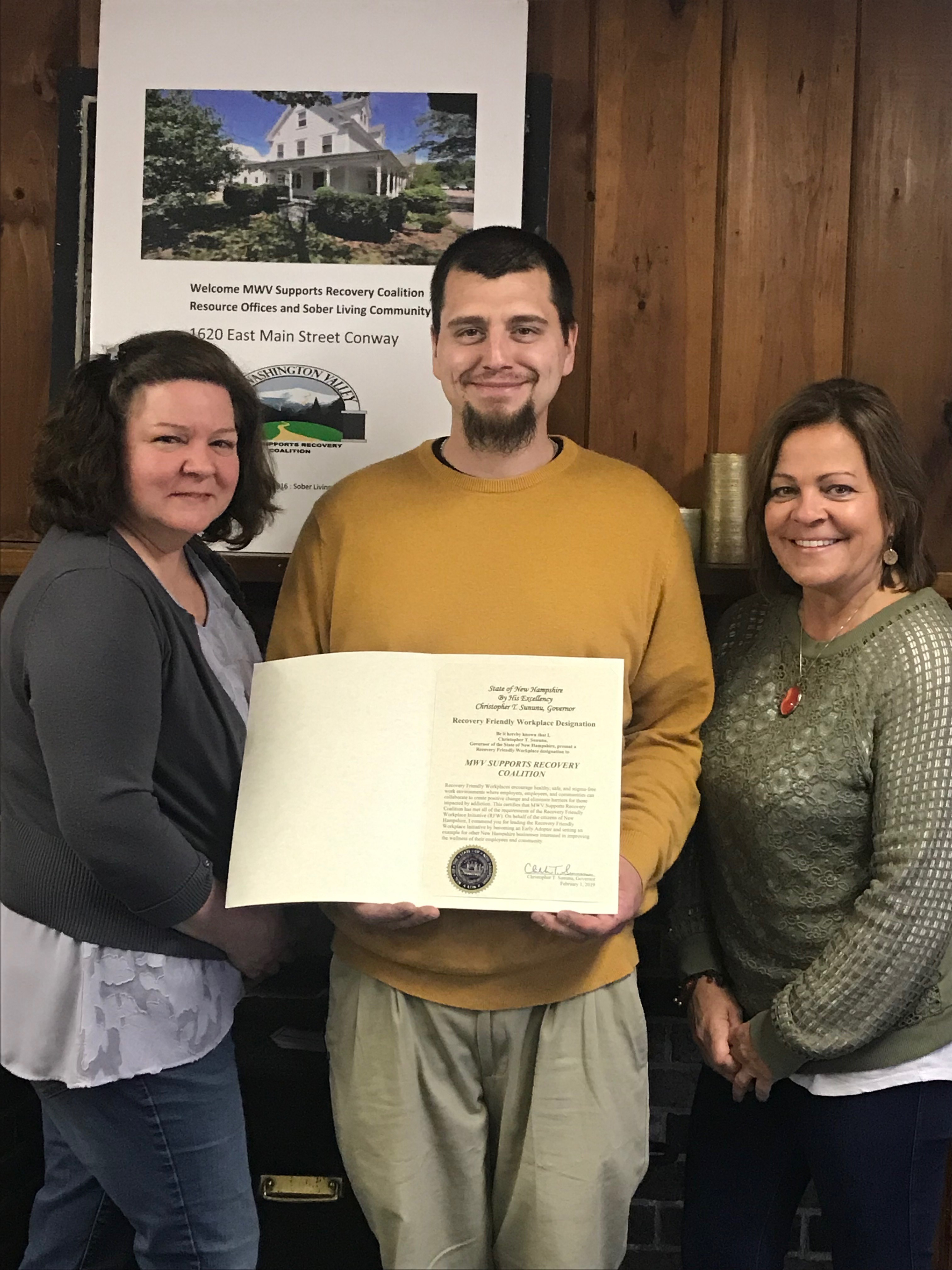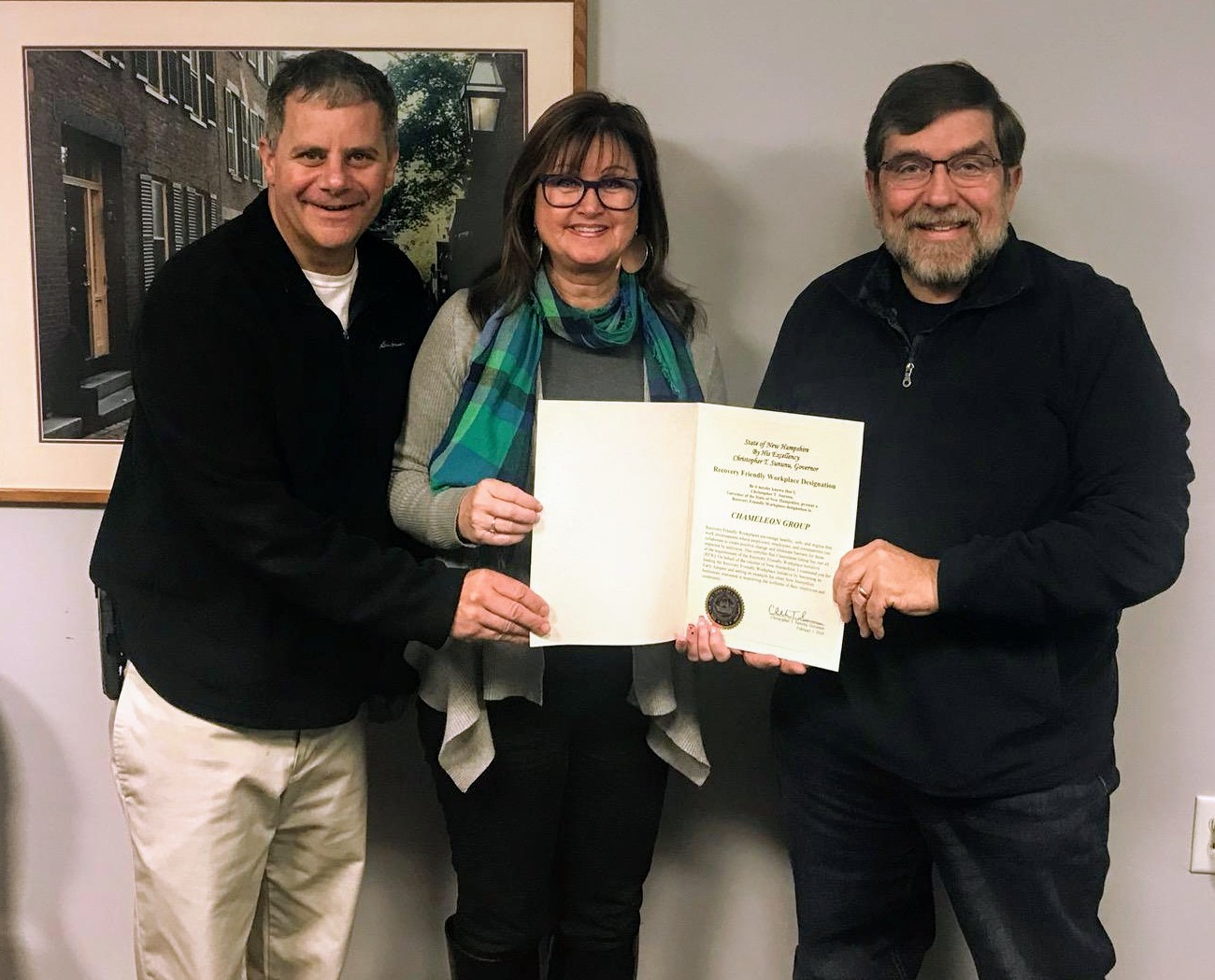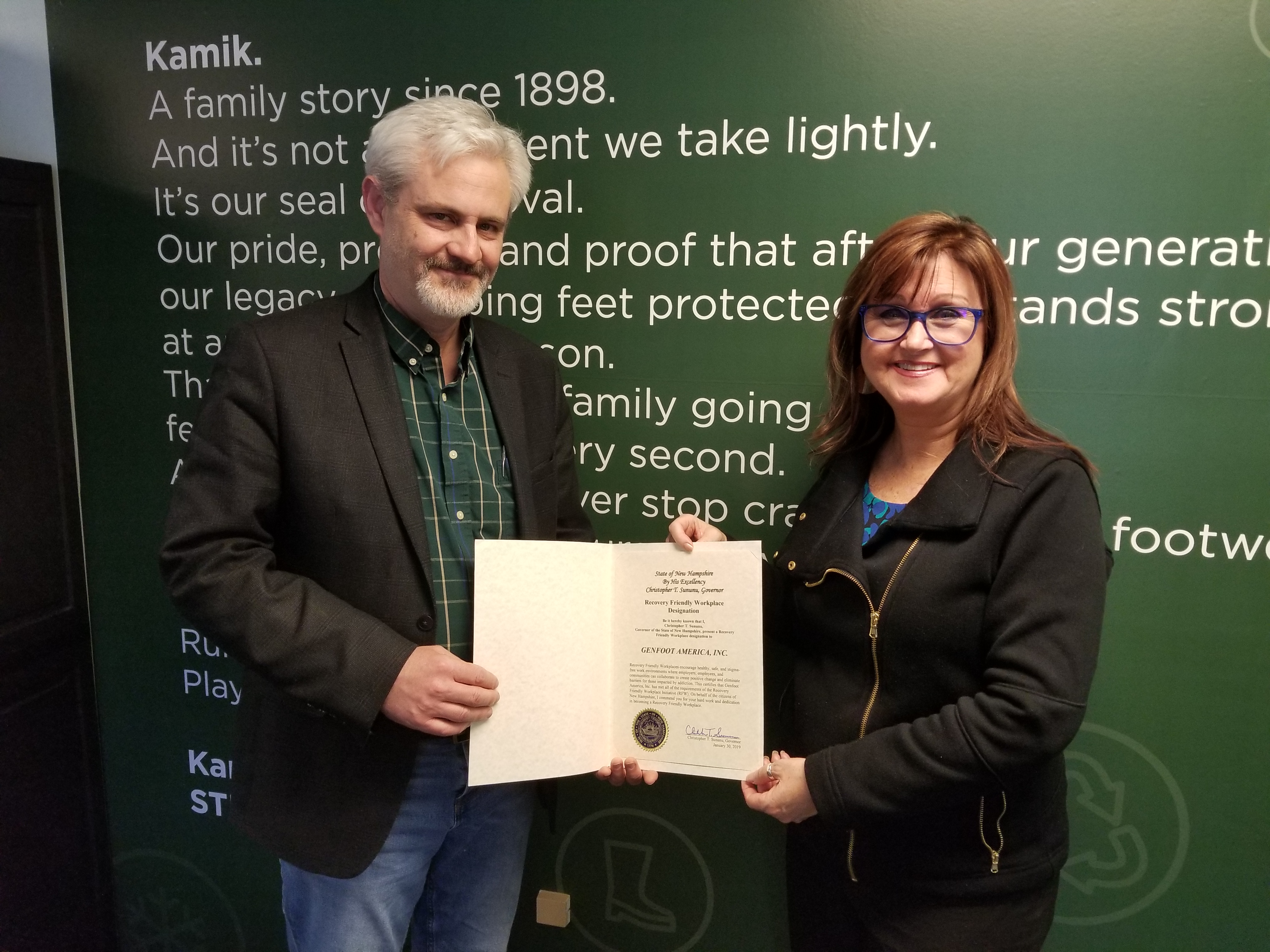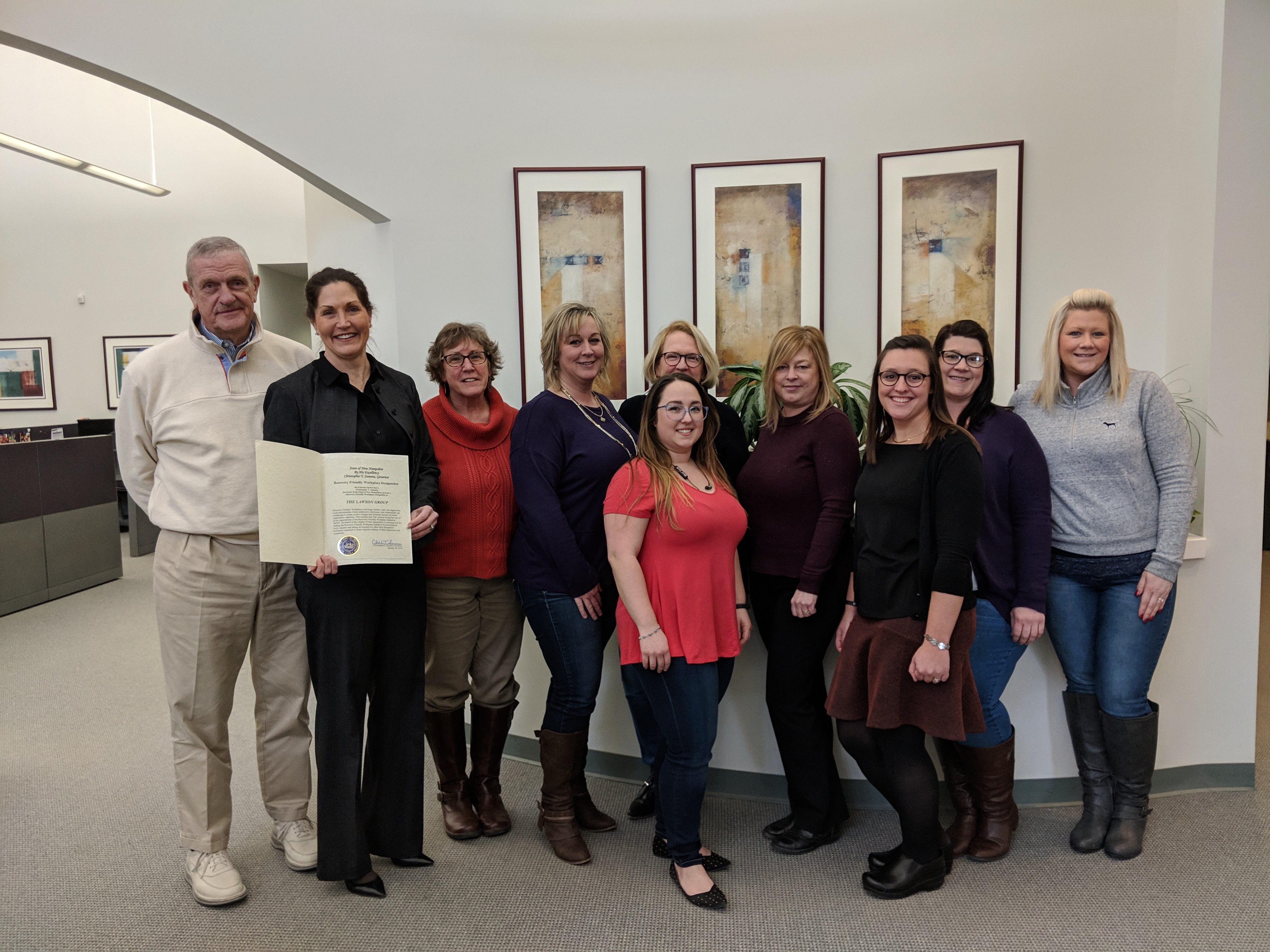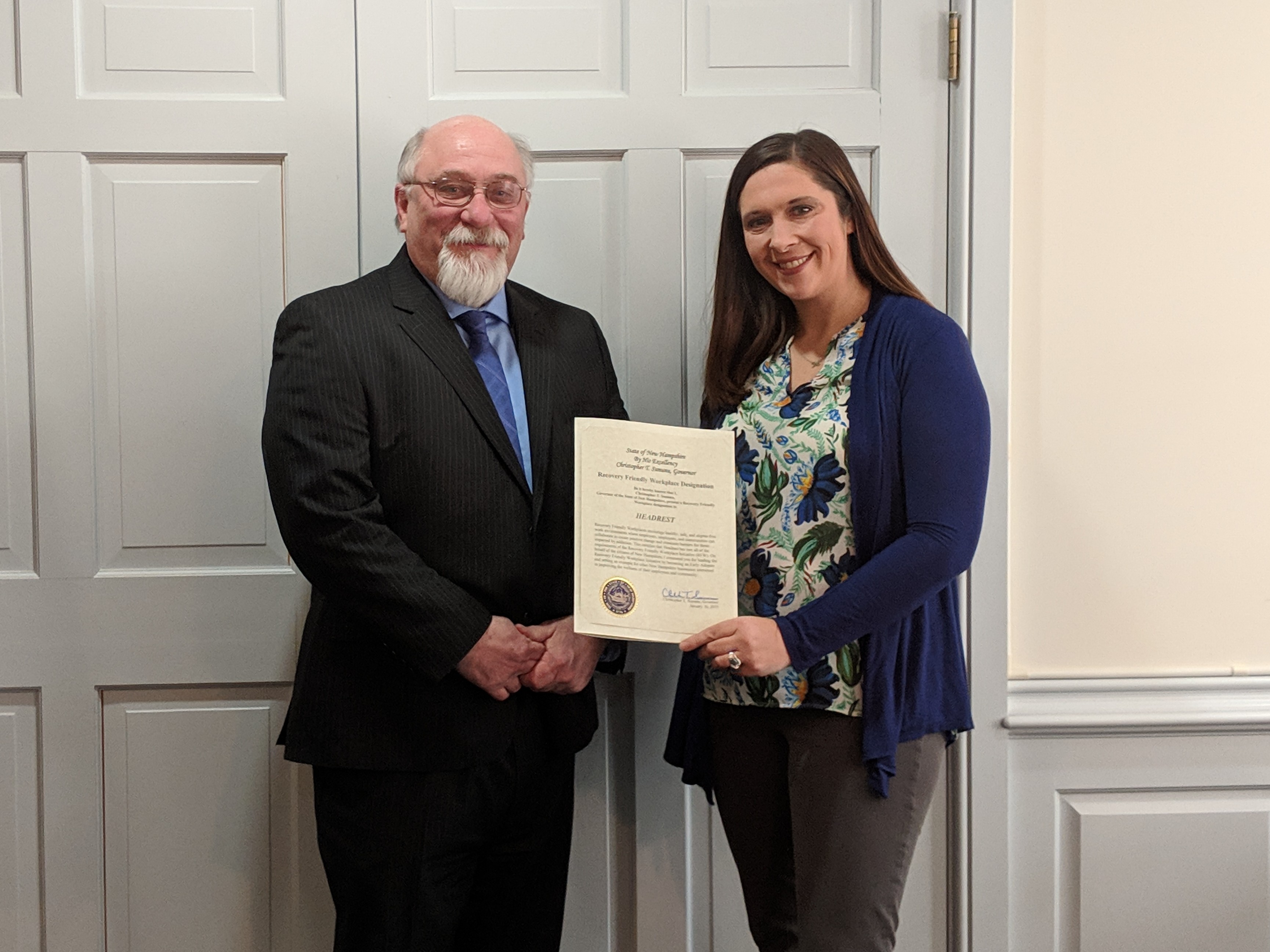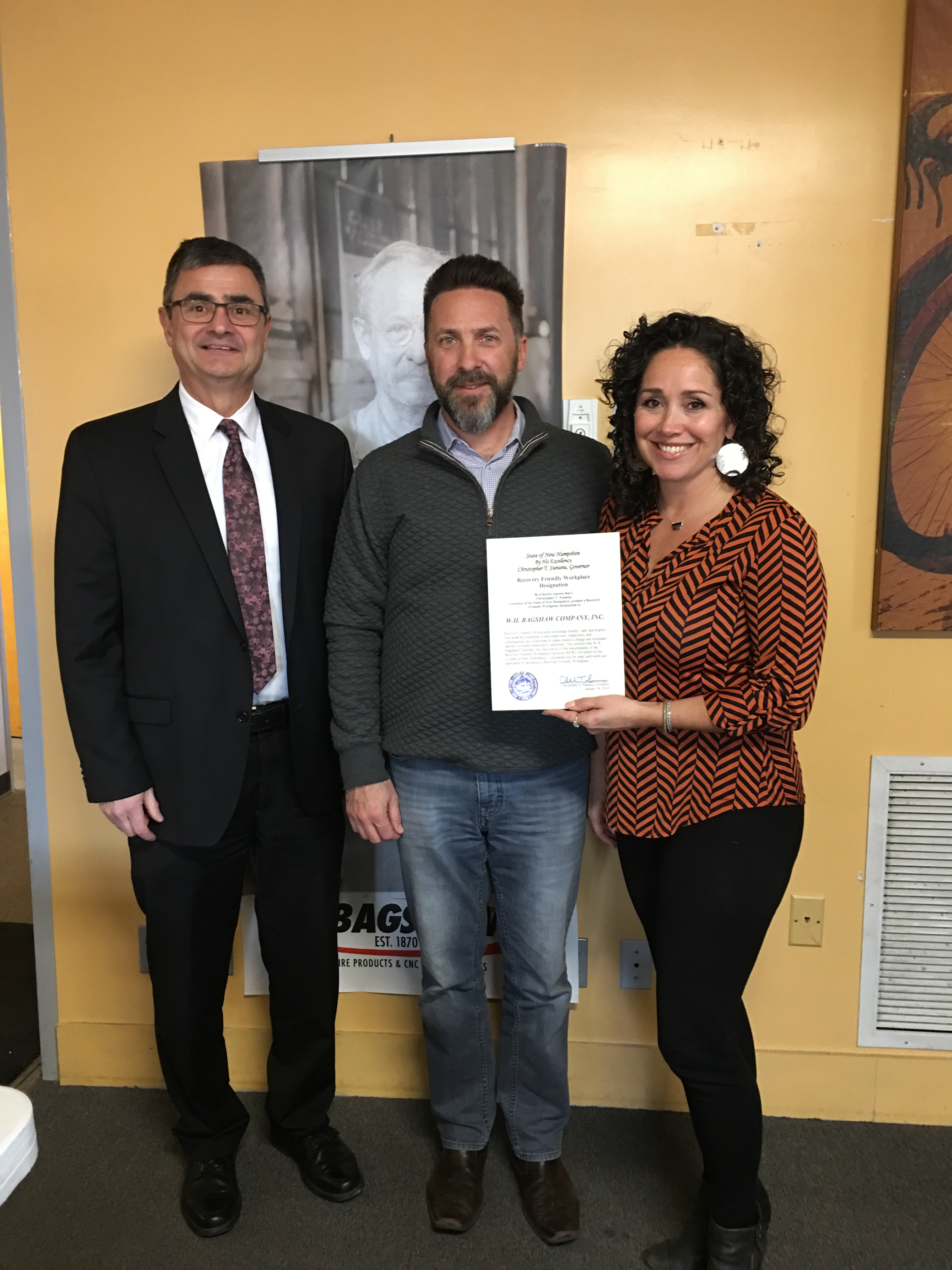 In the News
WMUR, US Drug Czar Gets at State's Recovery Friendly Workplace Program, June 27, 2019
NHPR, CDFA Names Non-Profit Partners For Recovery Friendly Workplace Initiative, April 29, 2019
The Union Leader, Grants awarded to support 'recovery friendly workplace' programs, April 27, 2019
Foster's Daily Democrat, SOS to share grant funding from finance authority, April 26, 2019
The Laconia Daily Sun, Navigating Recovery receives state grant, April 26, 2019
CDFA Press Release: Program Director Announcement
HIPPO Article: Tackling Workplace Stigma
NHPR Article: Sununu Expands Workplace Drug Recovery, March 27, 2018
Concord Monitor - March 26, 2018
Office of the Governor Press Release - March 1, 2018
Seacoastonline.com - March 8, 2018 
US News & World Report - March 1, 2018
Other Information

The Recovery Friendly Workplace Initiative is thrilled to announce our first Official National Non-profit Partner, Facing Addiction, a national non-profit organization dedicated to finding solutions to the addiction crisis by unifying the voice of the over 45 million Americans and their families directly impacted by addiction. Facing Addiction recently merged with the National Council on Alcoholism and Other Drug Dependence (NCADD). Co-Founder, Greg Williams, has been an integral part of launching this initiative and we are grateful for his support and guidance.